Holistic Healthcare,
SomaVeda® Thai Yoga Therapy,
and Professional Training
We believe you can improve or attain health without the use of drugs and surgery.

We do that with customized Therapeutic Healing Programs that include
SomaVeda® Thai Yoga Therapy, Homeopathy, Ayurveda, Nutritional Counseling, Emotional Balancing and other detoxification services.
Join us for a healthier, happier you.

Dr. Arianna Coe,
Doctor of Natural Medicine,
Commissioned Holistic Therapist,
Certified SomaVeda® Thai Yoga Instructor
shares: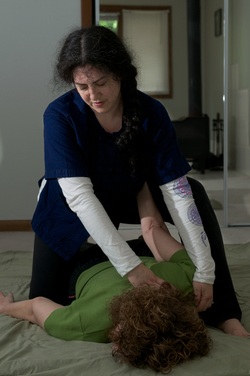 The world's most effective, customized, therapeutic programs for healing.

And world recognized
SomaVeda® Thai Yoga

Practitioner Training Classes

Professional Thai Yoga Training in Knoxville, TN
formerly in Iowa City, IA
---
A truly holistic experience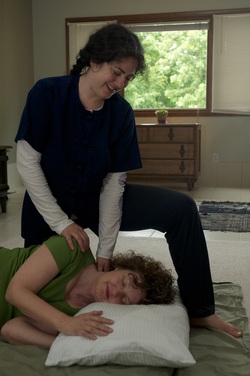 SomaVeda® Thai Yoga is especially effective in changing long term health issues. It's vital to health and longevity to retain your body's mobility and flexibility. SomaVeda® Thai Yoga puts movement back into places that we no longer flex regularly ourselves. A unique treatment is given each session to address your current circumstances. Avoiding ineffective repetition, SomaVeda® Thai Yoga effects permanent change by utilizing the
Therapeutic Day protocols.
(For a description of the Therapeutic Day protocols click highlighted link or go to the page "Benefits of Thai Yoga Therapy" listed at the top of this page.)
---
Thai Yoga uses the whole body to treat the whole body. This allows the practitioner to work more effectively without causing injury or occupational disability.
(865) 660-8895
Call now to schedule a consultation for your personal healing
or to register for training.




E-mail:




Humiovi Thai Yoga Institute


Address: 2004 Bays Mountain Rd. Knoxville, TN 37920